Decorating a home is a fun activity. There is so much variety in home essentials that it is hard to pick one from a furniture shop. You might have to buy many such things to get a perfect layout. In that case, from the living room to a bedroom, tables play a vital role. It is not just a piece of wood or iron. But, it is the focal point of a living and dining area. 
Moreover, it is not that simple to pick the one that fits your interior design. Also, it is a mistake to consider it just a decoration piece. Well, every kind of table is meant to serve you. But, it is natural to get confused about tables. In this way, this guide will help you know about different types of tables. So, you can choose the one that you need. 
Well, you already know about the dining table, side table or coffee table. But, there are many others you should know by their names. Let's take a look at more of these types below:
Coffee table
Accent table
Side table
Dining table
Console table
Nesting tables
A working table
A kitchen table
Foyer table
Patio table
1. Coffee table:
As the name suggests, a coffee table is meant to serve coffee or other drinks. In general, you will see these tables in a living area, in front of a couch. Also, you can use it to serve snacks or drinks. In addition, you can also place your food magazines or a small vase on it. 
By adding flowers to the pot, you can add freshness to your living room. You will find many types of coffee tables in a furniture shop. You will see wooden tables with glass tops. Also, they come in pure wooden or metallic frames with a rack below the top. 
2. Accent table:
If you want to add a designer element to your living area or bedroom, try an accent table. So, you can be creative with these types of tables. Well, most of them are small in size. Also, they come in stylish shapes and stands. But, it is not just for the décor. It can work as a coffee or a drinks table. You can also use it as a side table as it takes up small space.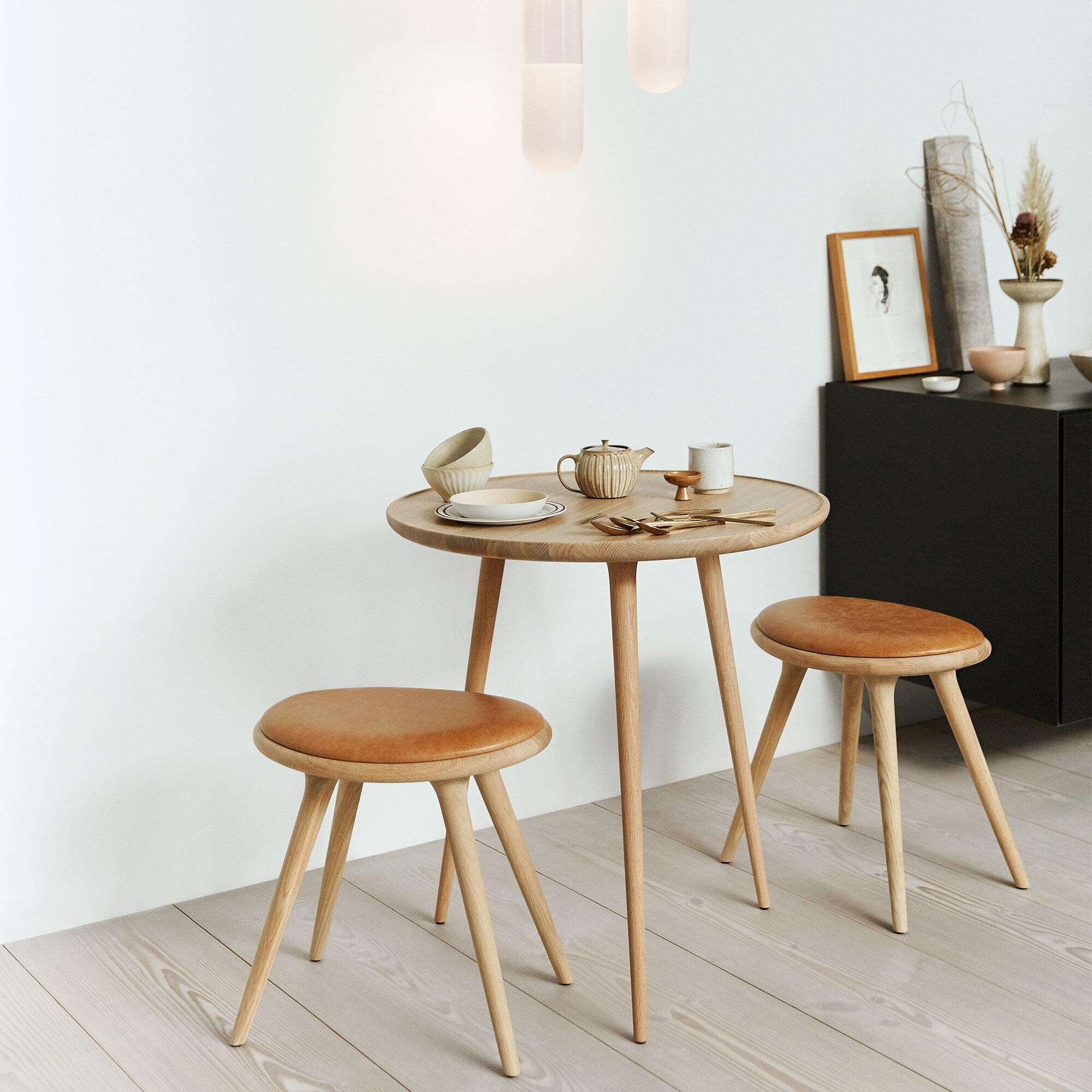 3. Side table:
As the name implies, a side table is to be on the side of a sofa or a bed. You can use it to display a vase or some flowers. But, it is also the best option to serve tea, coffee, or drinks. In the same way, you can use this type of table for the bedside. So, you will find side tables in almost every home. 
4. Dining table:
Well, who does not know about dining tables? Typically, a dining table has at least six chairs. It is supposed to feed the whole family. The purpose of such a table is to sit and eat together. So, if you love to have quality time with your family, make it a must. In addition, you strictly place it in a dining area. But, some people like to have it in the kitchen. You will find a wide variety of dining sets in a furniture shop.
5. Console table:
If you are looking for a firm table that can hold your TV or other devices, get a console table. These tables are long, thin, and narrow. That is why they can fit behind a sofa or in the entrance. Also, you can use them as a key holder. When you place a console table in front of a door, use it for daily items. No doubt, they are highly functional. 
6. Nesting tables:
The nesting tables are one of a kind. They can maximize or minimize your space. So, you have to set them as you require. They are a bunch of two or more tables that fit in one table. In this way, you can use any size of table you want. Also, you can use them to display your décor or serve coffee. You do not have to change their place all the time. These tables are perfect for a small living area.
Check How to make your old furniture look brand new
7. A Working table:
The work tables are highly functional. You get them for a specific task or job. Also, they are usually of the wood type. In this way, you may use them for any sort of work. It includes gardening, woodwork, arts and crafts, or others.  
Moreover, they come in many sizes and finishes. Also, they come with wheels to move around. You can use them to sit, stand or work. So, use it for whatever job you like.  
8. A Kitchen table:
Well, these tables are typically for kitchens. You can place a perfect kitchen table in any corner or the center. Also, use them for early breakfast. In addition, you can use them to work, read or chop for the meals. But, these tables must be of good quality wood. You have to use them daily in the kitchen. Usually, they come with a round-shaped top with two chairs. But, you can add two more chairs to fit a small family.
9. Foyer table:
Also known as an entry table, a foyer table is for an entryway. You will find foyers in hotels, cafes, libraries and some homes. Not all home interiors have these tables. But, they can be a good addition to your home décor.
Also, you can butt them up to the wall. And place your 'go to' items on it. Also, you can use the foyer tables as a center table. You will find round, square, and oval-shaped tables in a furniture shop. 
10. Patio table:
You might know that patio tables are meant for the outdoors. You design them to hold the deck in open places. Nowadays, there are many options for patio furniture. There was a time when patio tables were only plastic. But, you will find stylish wooden patio tables these days.
Also, you can use them indoors. Well, the iron patio tables also work well in most areas. If you have a harsh climate, use patio tables with a deck. Or, place them in your garden to have evening snacks and some coffee.
Conclusion:
Well, no home décor is complete without tables. You will see many types of tables in a furniture shop. But, nothing can beat the look of high-end tables. First thing first, place a coffee table in front of your sofa set. Also, use side tables, accent, and console tables in your home. But, get the best dining table from AVRS furniture. Not only this, but they also offer a wide range of table designs at low prices. So, check out their collection of tables now.   
Also visit this link for more topics: virtuallifestory.com